Remember yesterday when I told you about the pretzel salad? And remember how sometimes when you think salad you think... only healthy. Well this what I like to call an ILLUSION salad. Want to know why? Because it is just treats. Yum. Get. In. My. Belly. That is what I said to the salad, and that is what it did.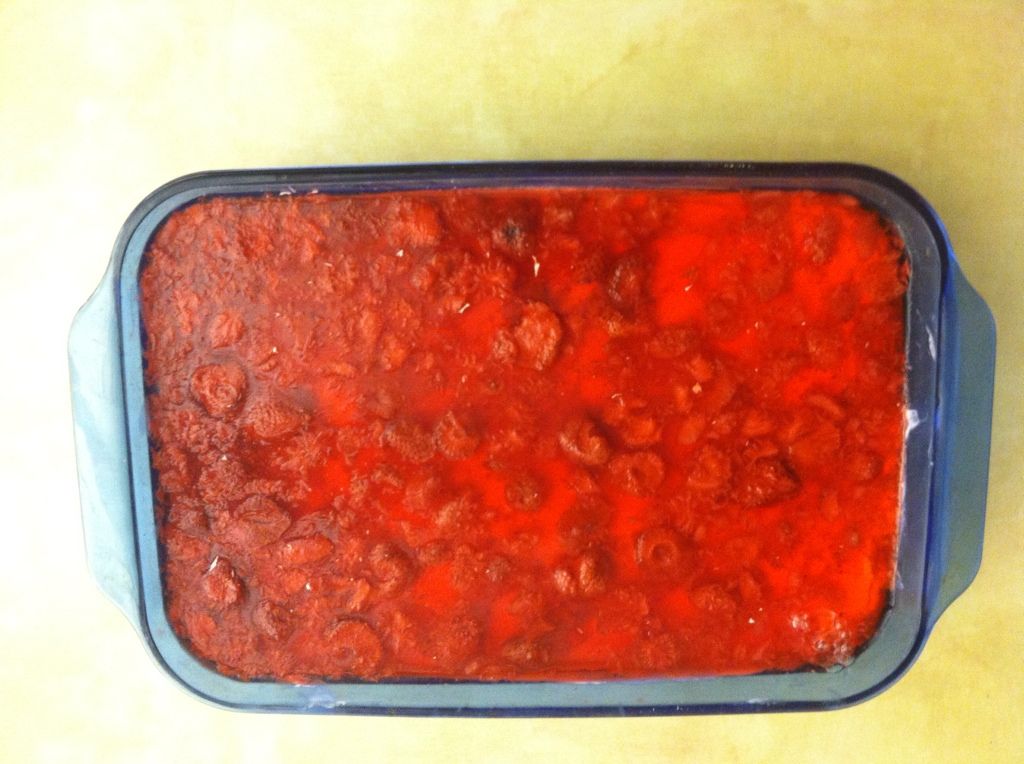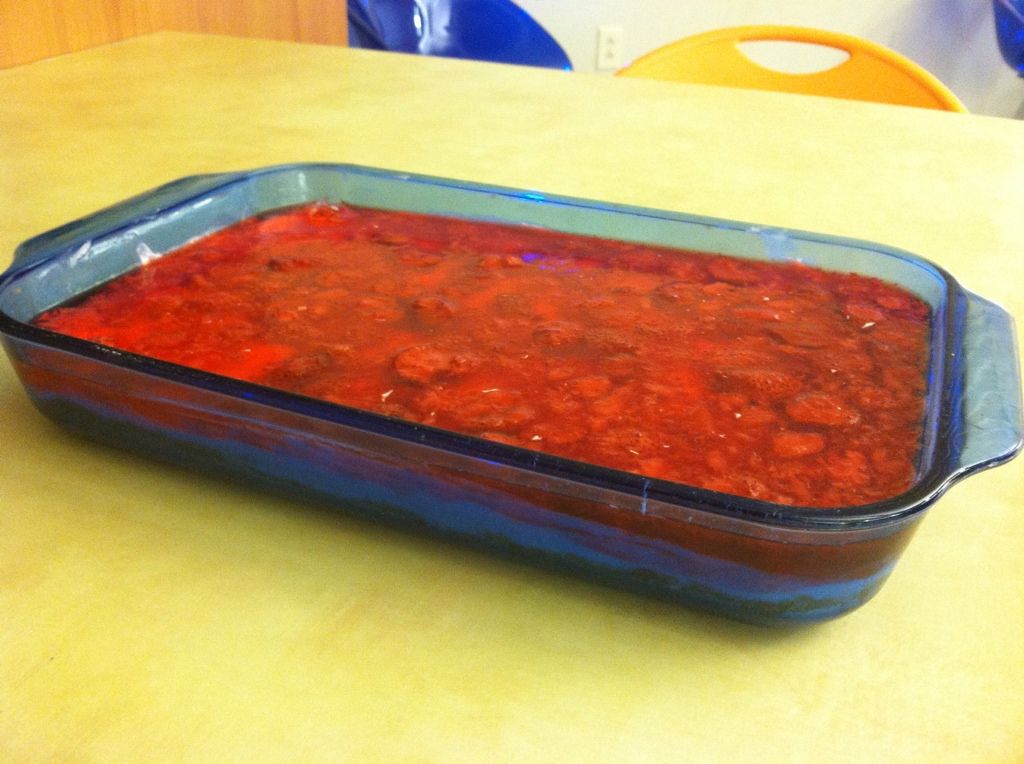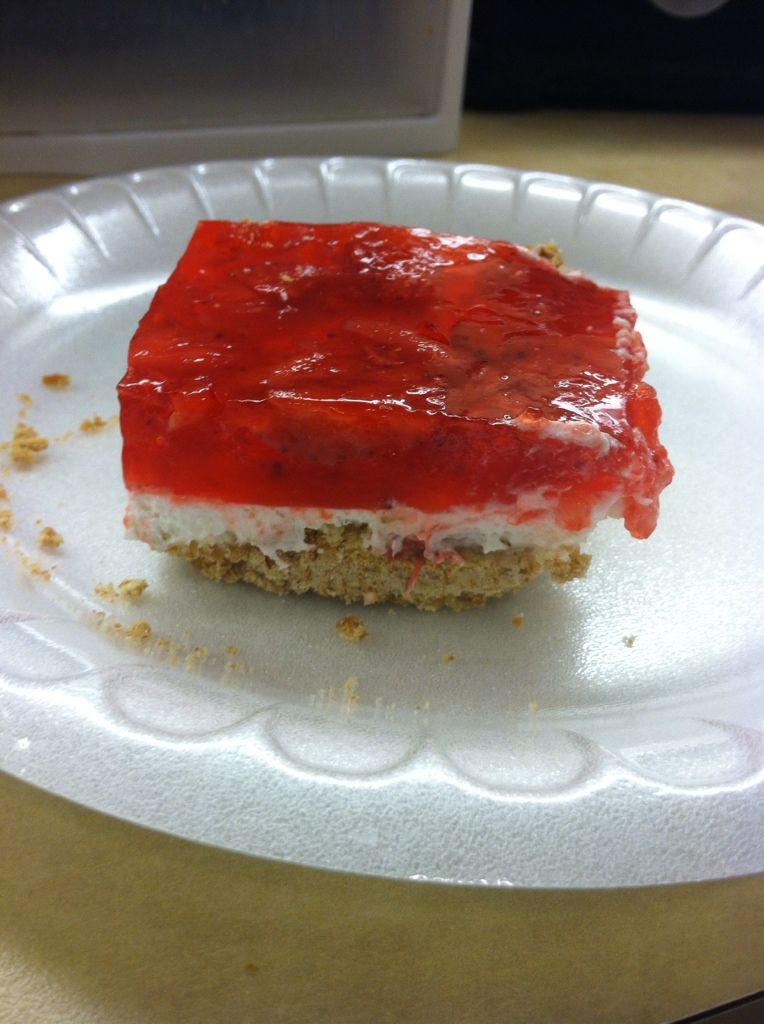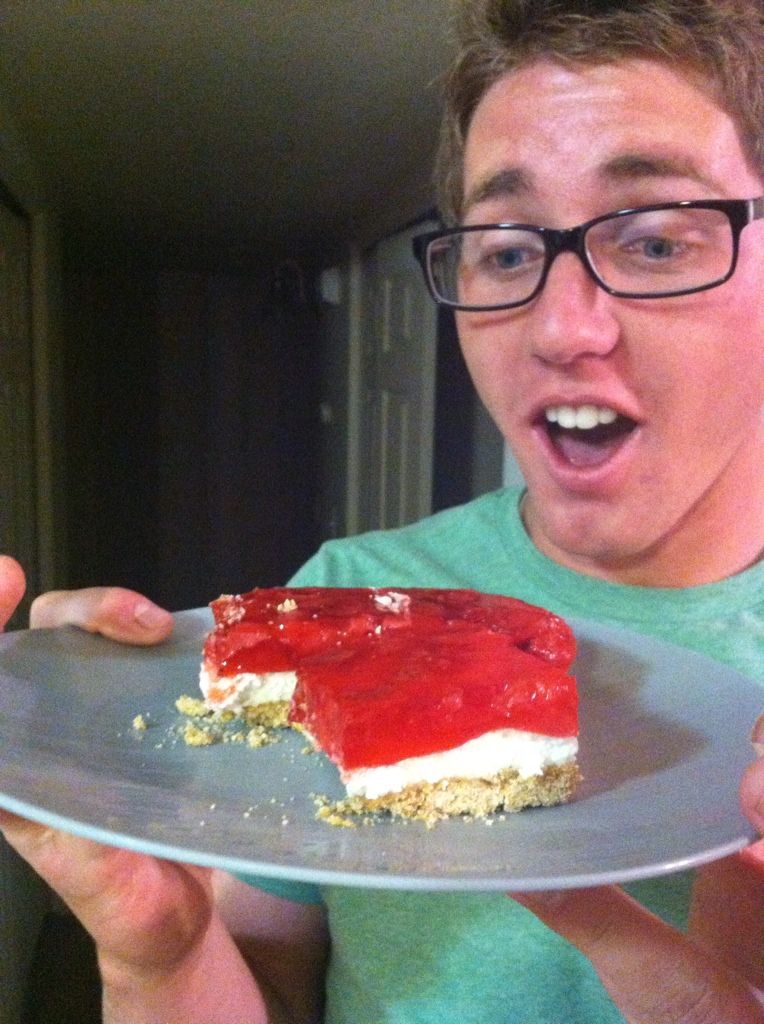 Ingredients
2 cups crushed pretzels
3/4 cup melted butter
3 tablespoons sugar, plus 3/4 cup sugar
1 (8-ounce) package cream cheese
1 (8-ounce) container whipped topping
2 (3-ounce) packages strawberry gelatin dessert mix
2 cups boiling water
2 (10-ounce) packages frozen strawberries


Directions
Preheat oven to 400 degrees F.
For the crust, mix the pretzels, butter, and 3 tablespoons of sugar. Press this mixture into a 9 by 13-inch pan and bake for 7 minutes. Set aside and allow to cool.
In a mixing bowl, beat together the cream cheese and 3/4 cup of sugar. Fold in the whipped topping, and spread over the cooled crust. Refrigerate until well chilled.
In a small bowl, dissolve the gelatin in the boiling water, and allow to cool slightly.
Add the strawberries and pour over the cream cheese mixture. Refrigerate until serving time.
To serve, cut slices and serve with a dollop of whipped topping.


I actually made the salad for a surprise going away party for Miss Heidi at work. She hates surprises....
But it was a successful event. And we miss her. Lots. Already.
Love,
Deidre