Remember in grade school when it was SO exciting to have a pizza party? And that seemed to be the prize for everything? Reach your reading goal? Pizza party.
Little Timmy's birthday? Pizza party.
No bad marks all semester? Pizza party. End of the school year? Pizza party. Well last week I went to a pizza party with my sister in law Jo.
And it was a serious pizza party at that! Her neighbors just redid their backyard and put in a brick oven. It was incredible! And so we headed over with some pears and a salad to celebrate. Their family was adorable. The kids had made menus (and I forgot to take a picture, but it was so cute.. "speshall ohcashun" pizza) for the event and they were all dressed as servers. Inside their house were trays filled with dough and restaurant style tubs filled with ingredients. Once it was all ready we took it outside to their fabulous set up. And we ate. A lot.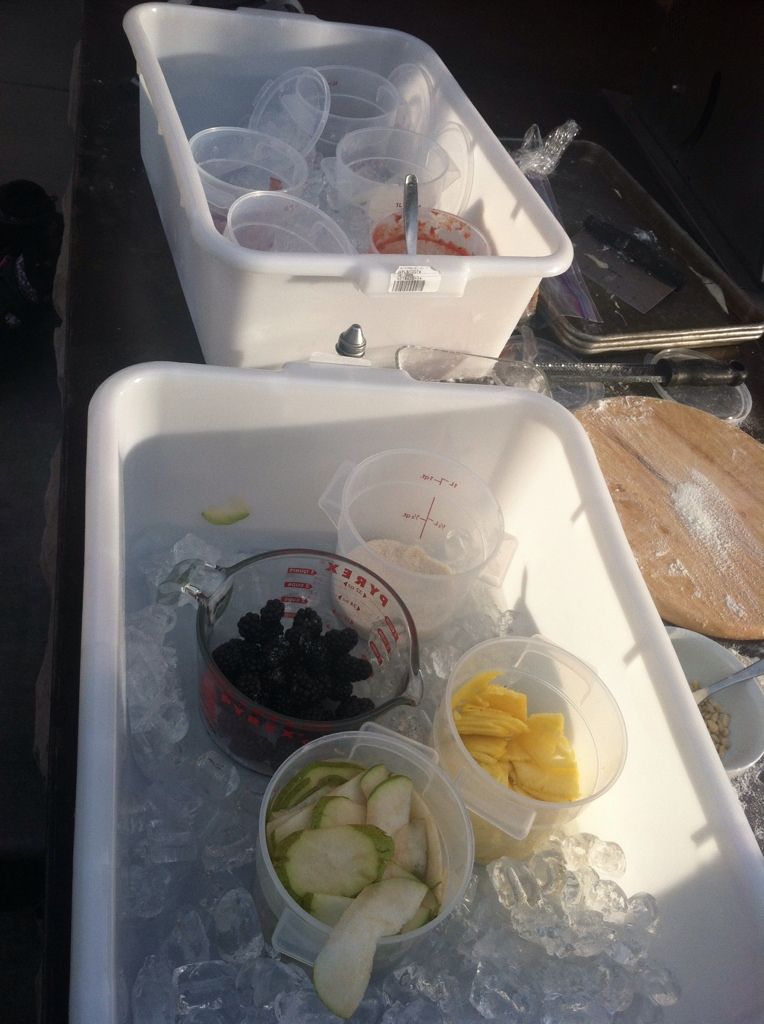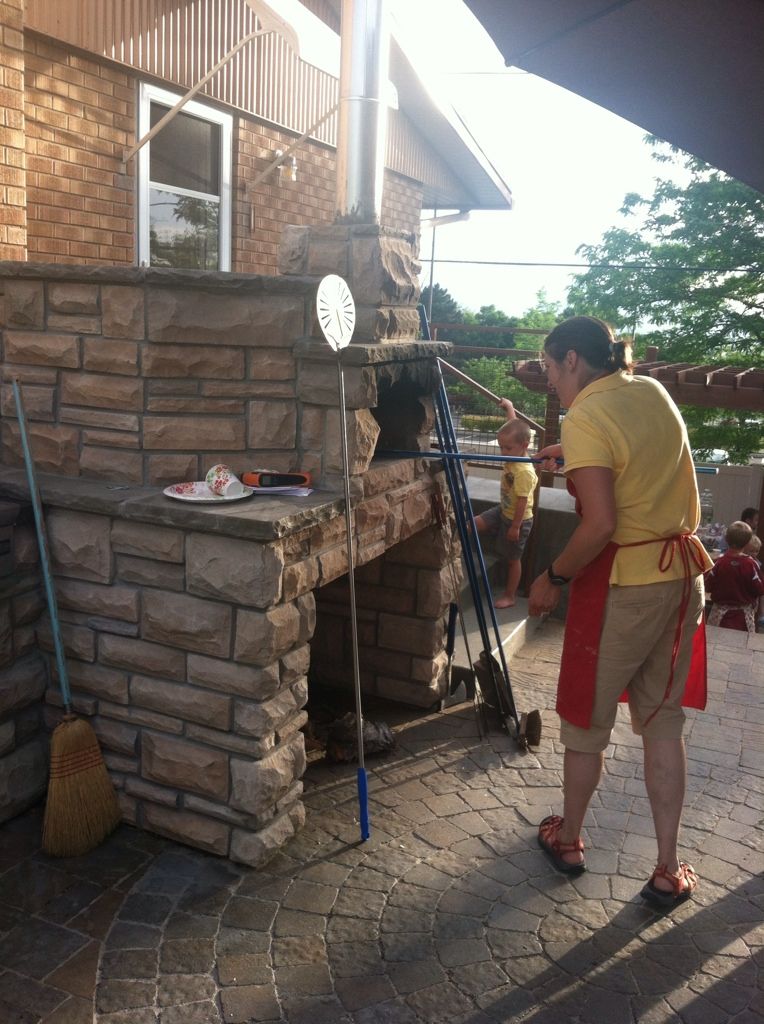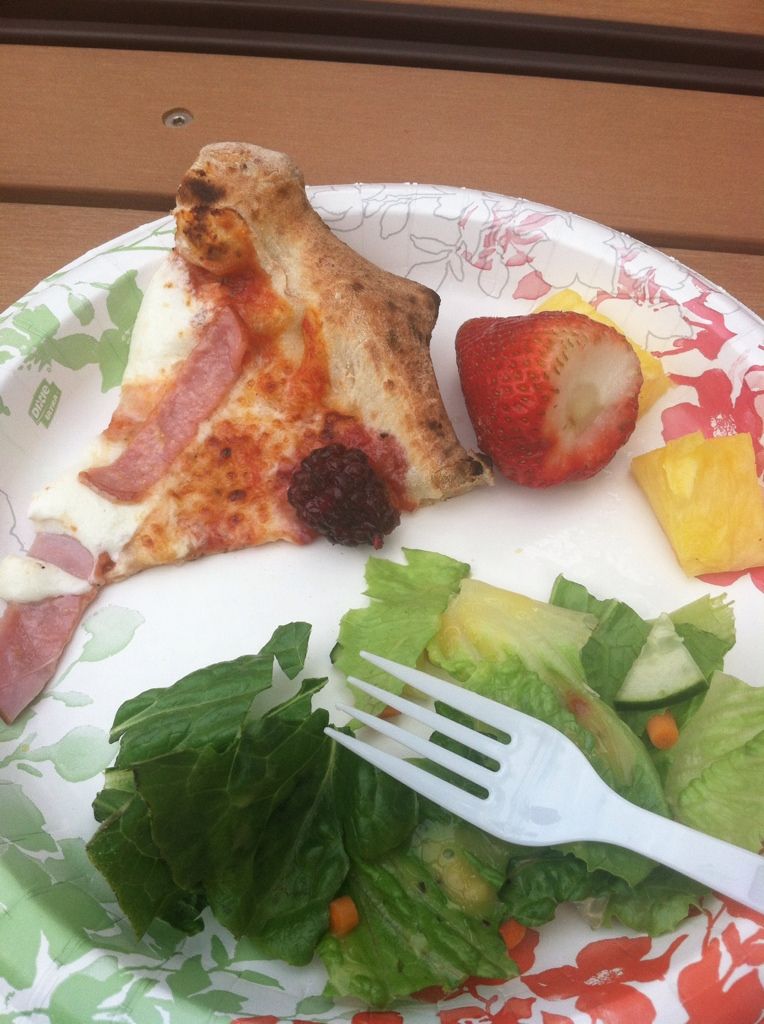 The pizza was SO good. And I am sad I only stopped long enough to remember to take one picture... because I wish you could have seen all the kinds. Pear pizza, berry pizza (pictured... but only one berry on this one), cheese, pepperoni, Canadian bacon. YUM. Yum yum yummmm. Seriously so good.
Love,
Deidre